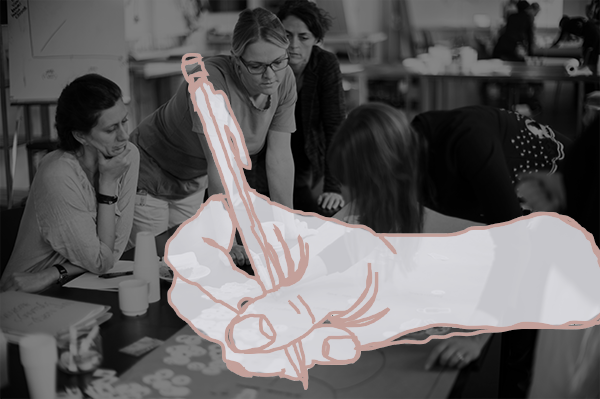 Workshop facilitation
Creating a fruitful collaboration.
A workshop with customers, employees or collaborative partners will benefit you with qualified inputs to your next solution. A well facilitated workshop gives alignment and ownership between the participants, which are crucial for a successful collaboration. A tight facilitation support achievement of concrete results, even among large numbers of disagreeing participants.
Our expertise is methods for creative collaboration. Practically this means visual tools to talk across different backgrounds and agendas, in a creative framework that provide a productive scene. Through the format of facilitated workshops intentions of user-involvement, democracy and joint ventures can be made concrete.
See an example of a workshop facilitation in this project